Custom Numbered Gift Card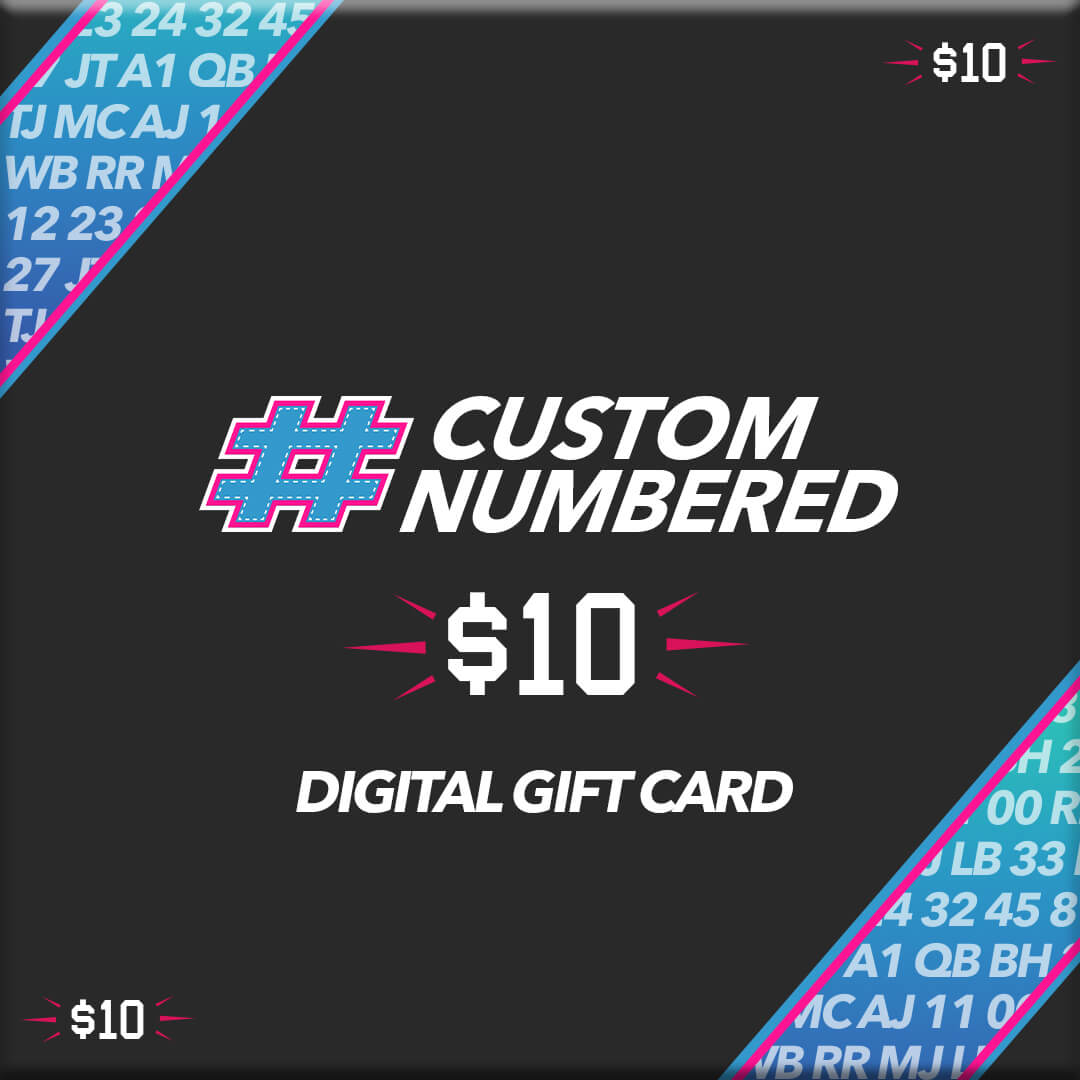 DESCRIPTION
Give the gift of swag.
If you're not sure what color, size, or number you're looking for, give the gift of a Custom Numbered experience.
Our sleeves are the best in the game, and its actually a lot of fun to build your sleeve on our new custom builder.  They'll appreciate the ability to make their own style!
Fill out the recipient e-mail and delivery date for personal and on-time delivery.  Whether you fill out the e-mail field or not, the gift card will be sent to you immediately after purchase.
Here's what it will look like in their inbox:
If you have any questions about gift cards, please contact us via e-mail at hi (@) customnumbered.com (remove parentheses and spaces).